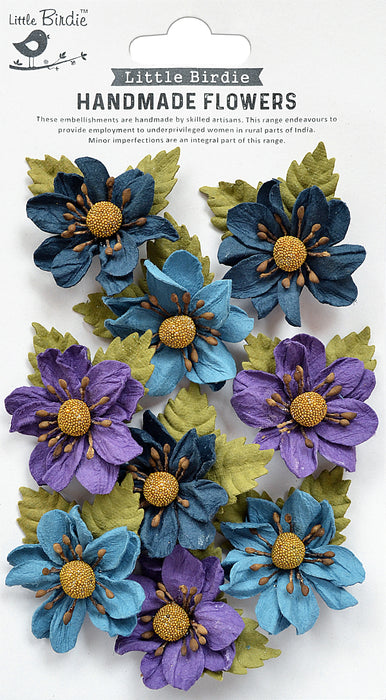 Little Birdie Wendy Paper Flowers 9/Pkg-Purple Passion
Original price
$6.99
-
Original price
$6.99
Availability:
in stock, ready to be shipped
Elevate your crafting projects with the enchanting beauty of Little Birdie's "Wendy" paper flowers, now available in the captivating "Purple Passion" hue. These exquisite floral accents add a touch of mystique and elegance to a wide range of creative endeavors. Product Highlights: Alluring Purple Passion Palette: The deep and captivating tones of the Purple Passion color scheme infuse an air of allure and sophistication into your crafts, making them ideal for projects that demand a touch of magic. Versatile Embellishments: Whether you're designing greeting cards, embellishing scrapbook layouts, enhancing home decor, or immersing yourself in DIY projects, these paper flowers are versatile accents suitable for a variety of creative applications. Set of Nine: Each package contains nine meticulously crafted paper flowers, providing you with an abundant supply for your creative projects. Intricate Detailing: The exquisite detailing on each flower gives them a realistic and refined appearance, adding a touch of wonder to your crafts. Durable and Vibrant: Crafted with high-quality materials, these paper flowers are designed to maintain their delicate shape and vivid color over time, ensuring your creations remain enchanting.
Delivery time
Items will be dispatched within 1-3 working days.