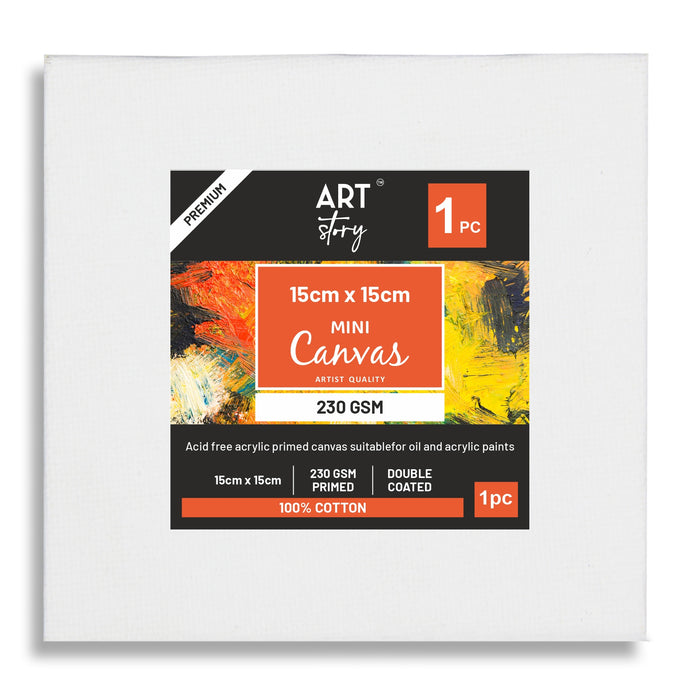 Little Birdie Mini Canvas 15X15cm 1/Pkg-15X15Cm
Original price
$2.49
-
Original price
$2.49
Availability:
in stock, ready to be shipped
Unleash your creativity with the Little Birdie Mini Canvas. This package includes a single mini canvas measuring 15X15cm, providing a compact and versatile surface for creating tiny masterpieces. Perfect for Pint-Sized Studies: The 15X15cm mini canvas is ideal for pint-sized studies, allowing you to explore and experiment with different techniques and ideas. Versatile Medium Compatibility: Embellish the Mini Canvas with oils, acrylics, tempera, or collage materials, giving you the freedom to express your creativity in various ways. Primed with Acrylic Gesso: The economy-grade surface of the canvas is primed with acrylic gesso, providing a smooth and ready-to-paint surface for your artwork. Limitless Creative Possibilities: Despite its small size, the mini canvas offers limitless creative possibilities for creating gifts, ornaments, and other personalized creations. Single-Package Convenience: Each package contains one 15X15cm canvas panel to bring your creative ideas to life.
Delivery time
Items will be dispatched within 1-3 working days.