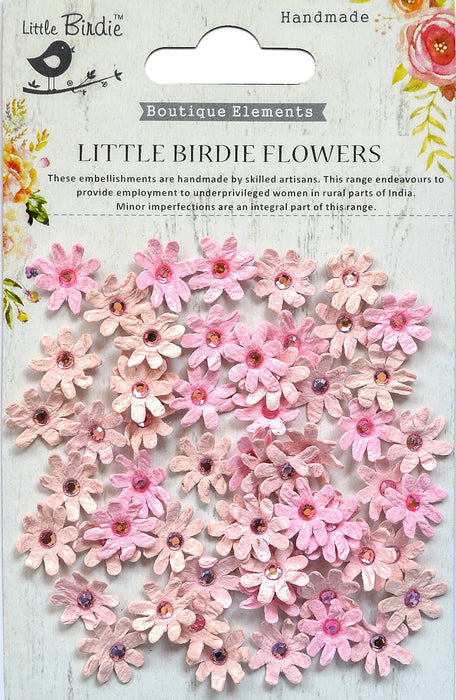 Little Birdie Micro Jeweled Florettes 60/Pkg-Pearl Pink
Original price
$2.99
-
Original price
$2.99
Availability:
in stock, ready to be shipped
Enhance your crafting projects with the delicate beauty of Little Birdie's "Micro Jeweled Florettes" in the graceful shade of Pearl Pink. These tiny, sparkling embellishments add a touch of sophistication and charm to a wide range of creative endeavors. Product Highlights: Pearl Pink Radiance: The soft Pearl Pink shade of these Micro Jeweled Florettes imparts an air of grace and refinement to your crafts, making them ideal for adding a touch of elegance to your projects. Versatile Embellishments: Whether you're creating greeting cards, scrapbooking, designing home decor, or working on DIY projects, these Micro Jeweled Florettes are versatile accents suitable for various applications. Abundance of Sparkle: Each package contains sixty intricately designed Micro Jeweled Florettes, providing you with an ample supply of sparkling embellishments for your creative projects. Intricate Detailing: The meticulous detailing on each florette gives them a realistic and refined appearance, adding a touch of sophistication to your crafts. Durable and Elegant: Crafted with high-quality materials, these Micro Jeweled Florettes are designed to maintain their delicate shape and sparkle over time.
Delivery time
Items will be dispatched within 1-3 working days.