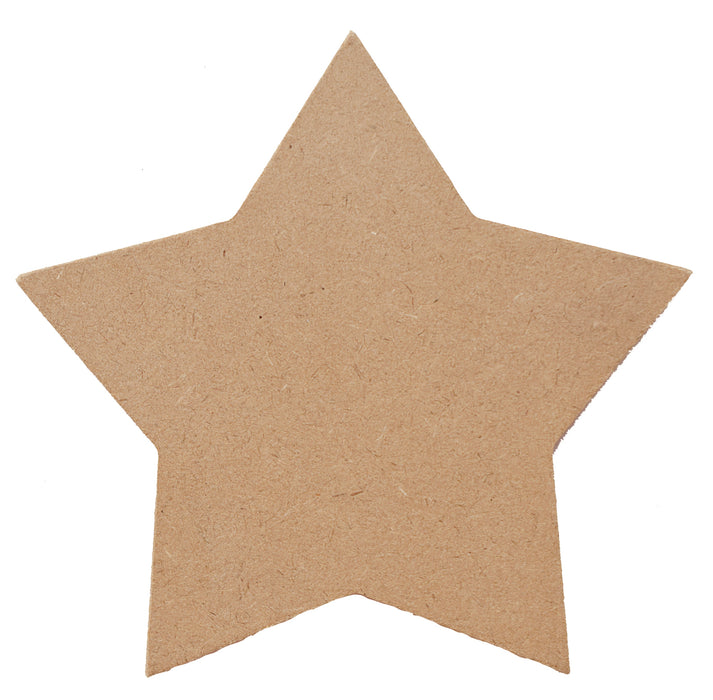 Little Birdie MDF Coaster 5.5mm-Star
Original price
$2.01
-
Original price
$2.01
Availability:
in stock, ready to be shipped
Elevate your crafting projects with the Little Birdie MDF Coaster in a charming star shape. This 5.5mm thick coaster serves as a versatile canvas for your creative endeavors. Personalize your space and projects with this MDF coaster. Whether you're a seasoned crafter or just starting out, this star-shaped canvas invites you to unleash your creativity and create something truly special. Add a touch of personality to your decor or surprise loved ones with unique, handcrafted gifts. Customizable Surface: Whether you prefer paints, decoupage, or pouring paints, this coaster provides the perfect base to bring your artistic vision to life. Wide Range of Applications: From school projects to home decor, kids' crafts, and various DIY ventures, this coaster adds a personalized touch to your creations. Diverse Design Selection: With an extensive range of available designs, you can choose the perfect pattern to suit your project or personal style. Ideal Thickness: At 5.5mm thick, this coaster strikes a balance between durability and versatility for various crafting needs. Package Quantity: Each order includes 1 Little Birdie MDF Coaster.
Delivery time
Items will be dispatched within 1-3 working days.