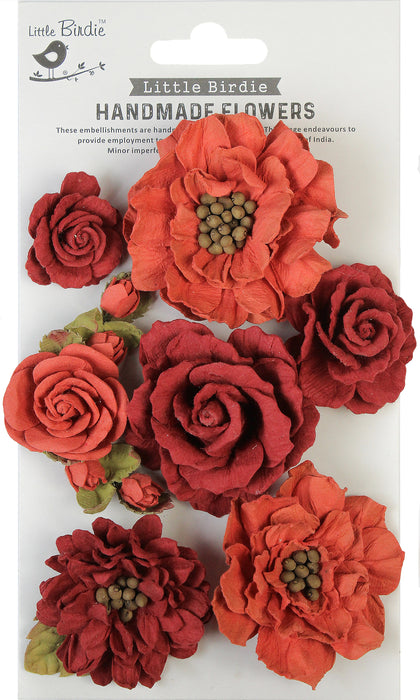 Little Birdie Lolita Paper Flowers 7/Pkg-Scarlet Blend
Original price
$5.99
-
Original price
$5.99
Availability:
in stock, ready to be shipped
The Little Birdie Lolita Paper Flowers in the "Scarlet Blend" collection offer a collection of seven exquisitely crafted blooms, perfect for infusing a touch of floral elegance into your creative projects. Abundant Floral Quantity: This package contains seven Lolita Paper Flowers, providing ample material for various crafting endeavors. Scarlet Blend Palette: The blooms feature a captivating blend of rich scarlet tones, adding a bold and vibrant touch to your creations. Intricate Petal Detailing: Each flower is meticulously designed with detailed petals that add depth and realism to your creations. Premium Craftsmanship: Crafted from high-quality materials, these Lolita Paper Flowers exude both durability and an air of refined elegance, ensuring they stand the test of time in your crafts.
Delivery time
Items will be dispatched within 1-3 working days.