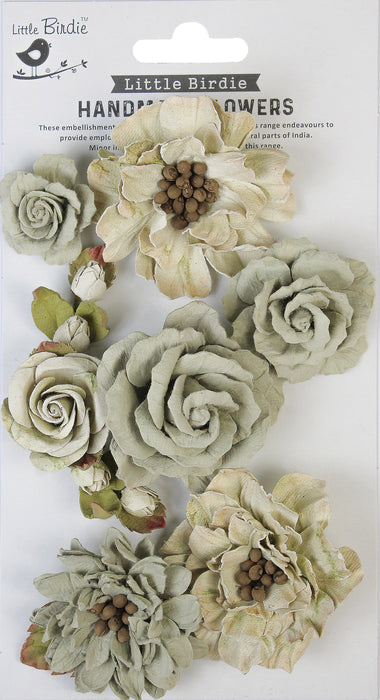 Little Birdie Lolita Paper Flowers 7/Pkg-Earthy Moss
Original price
$5.99
-
Original price
$5.99
Availability:
in stock, ready to be shipped
Elevate your creative projects with the Little Birdie Lolita Paper Flowers in the enchanting "Earthy Moss" color palette. This package contains 7 exquisite paper flowers that effortlessly infuse a natural and rustic charm into your crafts. Key Features: Pack of 7 Paper Flowers: Each package includes 7 meticulously crafted paper flowers, providing you with ample embellishments for a range of artistic endeavors. Earthy Moss Palette: The "Earthy Moss" color palette adds a touch of nature-inspired beauty, making these Lolita Paper Flowers a perfect choice for projects that exude a warm and rustic feel. Artistic Detail: These flowers boast intricate detailing with carefully layered petals and meticulous design, ensuring your creations reflect a high level of craftsmanship. Versatile Usage: Whether gracing scrapbook layouts, cards, home decor pieces, or mixed media artworks, these Lolita Paper Flowers offer a versatile and captivating addition that brings your projects to life in an organic and charming way.
Delivery time
Items will be dispatched within 1-3 working days.