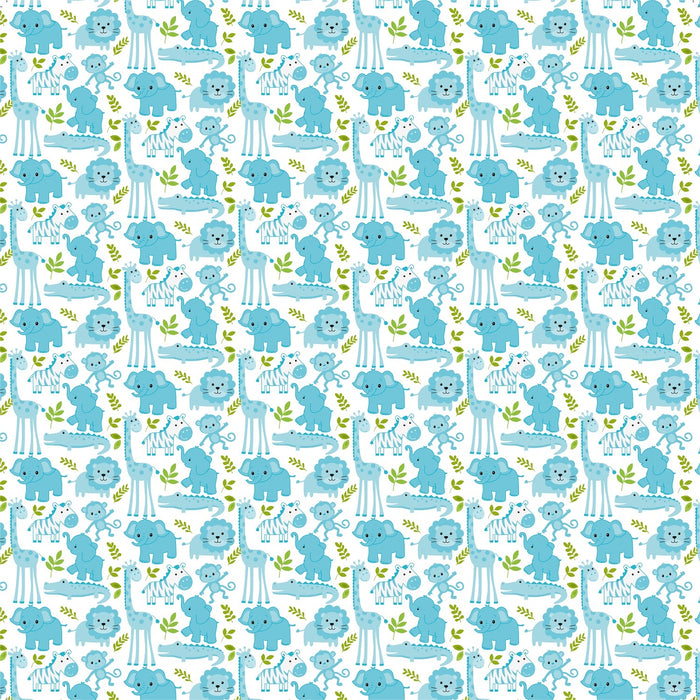 Little Miracle Cardstock Pack 6"X6" 24/Pkg Baby Boy
Original price
$3.99
-
Original price
$3.99
Availability:
in stock, ready to be shipped
Celebrate the arrival of a precious bundle of joy with the "Little Miracle" Cardstock Pack from Little Birdie. Specifically designed for baby boys, this charming pack features a delightful assortment of patterns and colors, perfect for capturing those special moments and creating heartfelt keepsakes. Adorable Baby Boy Theme: The "Little Miracle" Cardstock Pack is filled with adorable designs tailored for baby boys. From cute animals to playful patterns, each sheet exudes a sweet and endearing charm that complements the joyous occasion. High-Quality Cardstock: Crafted with premium-quality materials, these 6"X6" cardstock sheets are sturdy and durable, providing a reliable foundation for your crafting endeavors. Whether you're scrapbooking, making cards, or creating nursery decor, this cardstock pack ensures a long-lasting result. Variety of Patterns and Colors: With 24 sheets in a pack, you'll have a diverse range of patterns and colors to choose from. Mix and match the designs to add depth and visual interest to your projects. From soft pastels to playful prints, the assortment caters to various creative preferences. Versatile Crafting Possibilities: The "Little Miracle" Cardstock Pack opens up a world of creative possibilities. Use it to document baby's milestones, design adorable greeting cards, or craft nursery decorations. Its versatility makes it a valuable addition to any crafting arsenal.
Delivery time
Items will be dispatched within 1-3 working days.