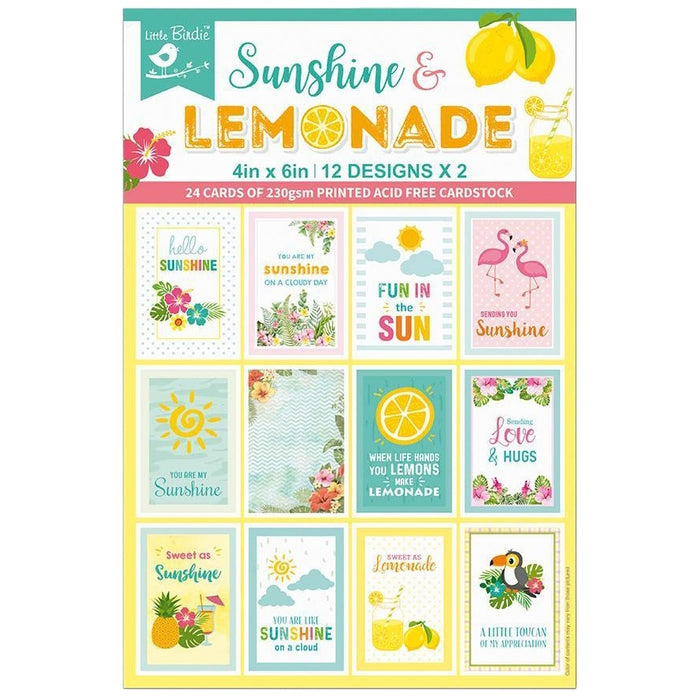 Journaling Cards 4"X6" 24/Pkg Sunshine & Lemonade
Original price
$2.27
-
Original price
$2.27
Availability:
in stock, ready to be shipped
Capture the essence of a sunny day with the Sunshine & Lemonade Journaling Cards from Little Birdie. This set of 24 beautifully designed cards is perfect for adding a touch of whimsy and charm to your journals, scrapbooks, and paper crafts. Vibrant Summery Designs: Each card features cheerful and vibrant designs inspired by the warmth of sunshine and the freshness of lemonade. From citrus motifs to sun-kissed patterns, these cards exude a lively and uplifting feel. Premium Quality Cardstock: Crafted from high-quality cardstock, these journaling cards offer durability and a smooth surface for writing, embellishing, or attaching photos. They provide a sturdy foundation for your creative endeavors. Versatile Size: Measuring 4"X6", these cards are the ideal size for journaling, pocket scrapbooking, or even creating custom greeting cards. Their compact yet substantial format allows for easy incorporation into various projects. Great for Memory Keeping: Whether you're documenting a summer adventure or preserving precious moments, these journaling cards provide a delightful canvas for your memories. Add captions, dates, and special notes to cherish the moments forever.
Delivery time
Items will be dispatched within 1-3 working days.