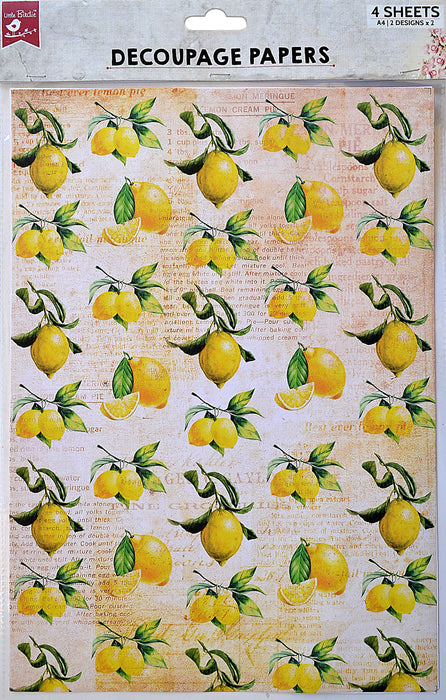 Little Birdie Decoupage Filament Paper A4 2/Pkg-Olive Citron
Original price
$2.99
-
Original price
$2.99
Availability:
in stock, ready to be shipped
Elevate your decoupage projects with Little Birdie's "Olive Citron" Decoupage Filament Paper. This pack includes two A4-sized sheets featuring vibrant and botanical-inspired designs. Infuse your crafts with the lively energy of citrus and the lushness of olives. Botanical Brilliance: The "Olive Citron" Decoupage Filament Paper showcases the vivid hues and intricate details of citrus fruits and olives. The botanical motifs burst forth with vibrant colors, bringing a touch of nature's exuberance to your creations. Durable and Resilient: Crafted from high-quality filament paper, these A4-sized sheets offer durability and a smooth texture. The fine fibers create a sturdy foundation for your decoupage projects, ensuring longevity and resistance to wear and tear. Versatile Creative Possibilities: Whether you're embellishing furniture, creating unique wall art, or designing decorative items, the "Olive Citron" Decoupage Filament Paper adds a burst of natural beauty to your crafts. Its versatile application allows you to explore various creative avenues. Set of Two Distinct Designs: This pack includes two sheets of A4-sized filament paper, each featuring a distinct botanical motif. Use them individually or in combination to create dynamic and captivating decoupage projects.
Delivery time
Items will be dispatched within 1-3 working days.