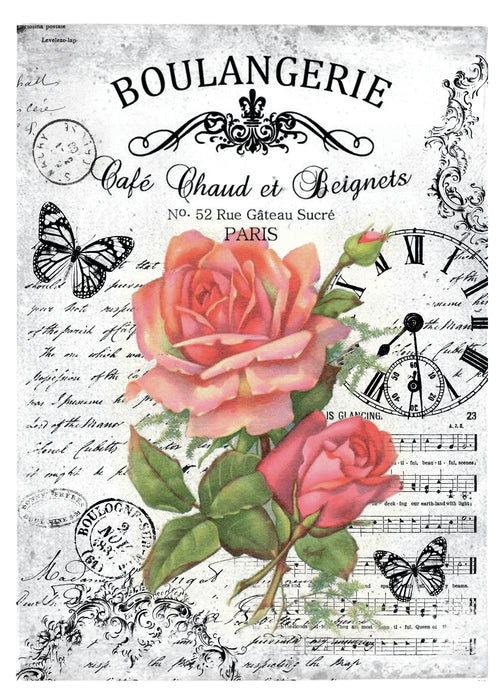 Little Birdie Deco Transfer Sheet A4-Rosy Note
Original price
$2.99
-
Original price
$2.99
Availability:
in stock, ready to be shipped
Enhance your creative projects with the Rosy Note Deco Transfer Sheet from Little Birdie. This A4-sized sheet features a charming vintage-inspired design, perfect for adding a touch of timeless elegance to your crafts. Charming Vintage Design: The Rosy Note Deco Transfer Sheet showcases a delightful vintage-inspired pattern, reminiscent of classic elegance. The soft, rosy hues and intricate details evoke a sense of nostalgia, making it a versatile choice for various crafting styles. High-Quality Transfer Material: Crafted from premium-quality transfer material, this Rosy Note sheet is designed for easy application. The smooth texture ensures a seamless transfer onto your chosen surface, allowing for crisp, detailed results. Versatile Crafting Possibilities: Ideal for a wide range of creative projects, including furniture refurbishments, home decor accents, and DIY crafts. The timeless design lends itself well to vintage, shabby chic, and romantic-themed styles. Simple Application Process: Applying the Rosy Note Deco Transfer is a breeze. Cut out the desired design, position it onto your chosen surface, and use a transfer medium or glue to secure it in place. The sheet's pliability allows for easy adherence to flat or curved surfaces.
Delivery time
Items will be dispatched within 1-3 working days.