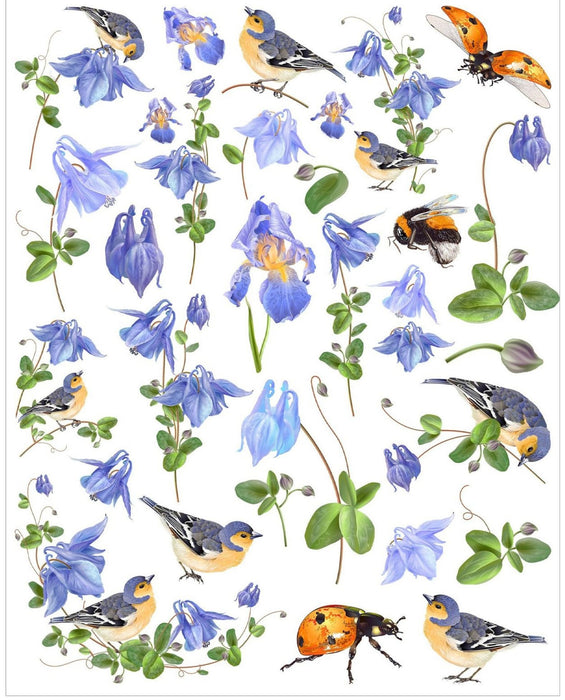 Little Birdie Deco Transfer Sheet A4-Bluebells And Birdie
Original price
$2.99
-
Original price
$2.99
Availability:
in stock, ready to be shipped
Add a touch of natural charm to your crafting projects with the Bluebells And Birdie Deco Transfer Sheet from Little Birdie. This single A4-sized sheet features a delightful design of bluebells and a sweet bird, perfect for infusing your creations with a whimsical and garden-inspired aesthetic. Enchanting Floral and Bird Design: The Bluebells And Birdie design combines the beauty of delicate bluebells with the presence of a charming bird, creating a captivating and nature-inspired motif. This transfer sheet brings a touch of the garden's magic to your crafts, making it ideal for embellishing home decor, furniture, and various crafting projects. Premium Printing Quality: Crafted with precision and attention to detail, this transfer sheet ensures a seamless and high-quality application. The fine printing allows for intricate floral patterns and the bird's details to shine through, giving your projects a refined and sophisticated look. Versatile Application: Suitable for a range of surfaces including wood, glass, metal, and more, this transfer sheet offers versatility and creative freedom. Whether you're transforming furniture, designing decorative items, or crafting personalized gifts, it provides an elegant and timeless solution. Simple Application Process: Applying the Bluebells And Birdie Deco Transfer Sheet is straightforward. Just cut out the desired design, apply a transfer adhesive to your chosen surface, position the sheet, and gently rub to transfer the design. The result is a beautifully adorned surface with a touch of natural elegance.
Delivery time
Items will be dispatched within 1-3 working days.