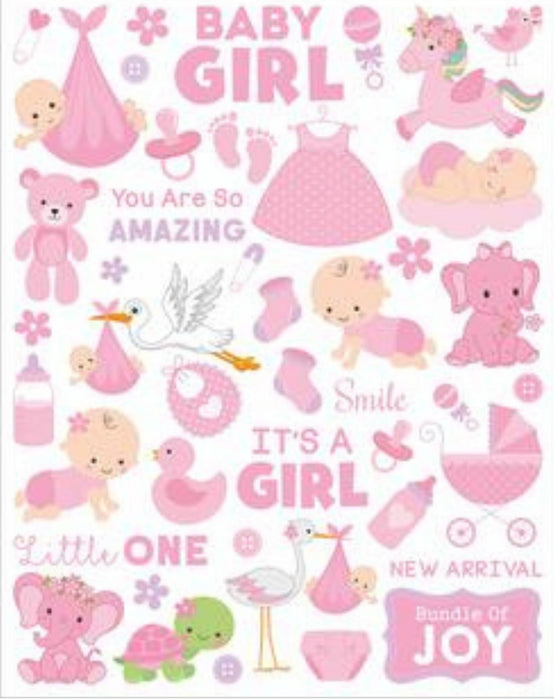 Little Birdie Deco Transfer Sheet A4-Adorable Princess
Original price
$2.99
-
Original price
$2.99
Availability:
in stock, ready to be shipped
Unleash your inner artist with the Adorable Princess Deco Transfer Sheet from Little Birdie. This A4-sized sheet is adorned with charming princess-themed designs, perfect for adding a touch of enchantment and whimsy to your creative projects. Enchanting Princess Motifs: The Adorable Princess Deco Transfer Sheet features a delightful array of princess-inspired illustrations. From crowns to carriages, these whimsical motifs capture the magic of fairy tales and add a touch of charm to your crafts. Effortless Application: Applying the deco transfer is a breeze. Simply cut out the desired design, remove the protective backing, and press it onto your chosen surface. The high-quality transfer adheres smoothly, ensuring a seamless and professional finish. Versatile Crafting Medium: Whether you're working on scrapbooking, home decor, or personalized gifts, this deco transfer sheet offers endless creative possibilities. Use it on various surfaces such as wood, fabric, paper, and more. Charming and Playful Design: The combination of princess-themed elements in the Adorable Princess design brings a playful and whimsical touch to your projects. This makes it a perfect addition to children's crafts, nursery decor, and more.
Delivery time
Items will be dispatched within 1-3 working days.