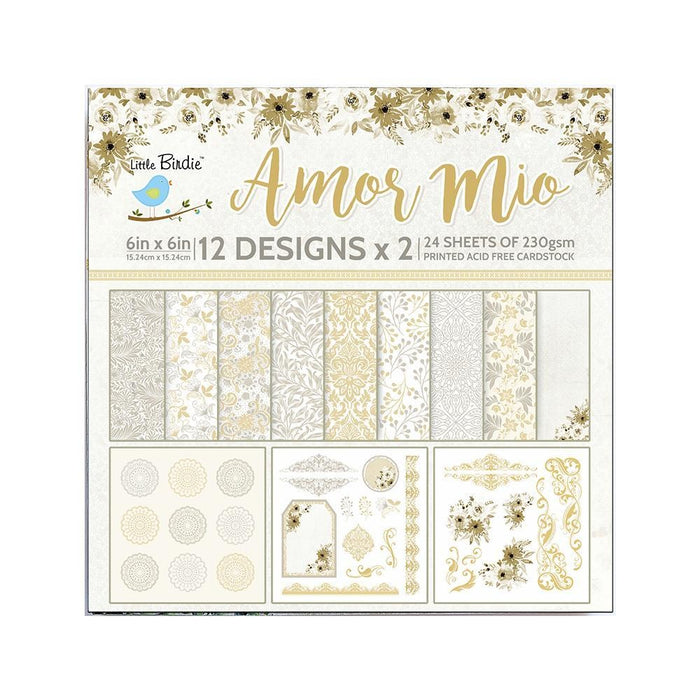 Cardstock 6"X6" 24 Sheets Amor Mio
Original price
$4.99
-
Original price
$4.99
Availability:
in stock, ready to be shipped
Elevate your crafting projects with the charming Amor Mio Cardstock Pack from Little Birdie. This set includes 24 high-quality sheets, each measuring 6"X6", featuring a delightful array of romantic and heartwarming designs. Romantic Designs: The Amor Mio cardstock pack showcases a beautiful assortment of romantic motifs, including hearts, florals, and elegant patterns. The intricate detailing and soft color palette add a touch of romance to your projects. Premium Quality: Crafted from top-grade cardstock, these sheets offer durability and a sturdy foundation for your creations. The 250gsm weight ensures that your projects have a substantial feel and a professional finish. Versatile Crafting Medium: Ideal for a wide range of crafting applications, this cardstock can be used for card making, scrapbooking, paper crafting, and more. Its versatile nature makes it a valuable addition to any crafting arsenal. Easy to Work With: The 6"X6" size is perfect for a variety of projects, and the sheets are easy to cut, fold, and embellish. Whether you're a seasoned crafter or just starting out, you'll find these sheets a joy to work with.
Delivery time
Items will be dispatched within 1-3 working days.