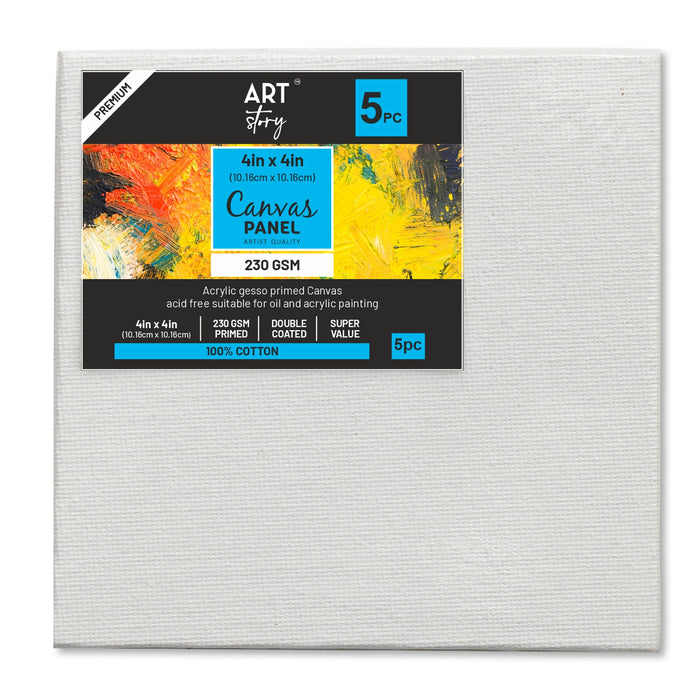 Little Birdie Canvas Panel MDF Board 4"X4" 5/Pkg-4"X4"
Original price
$2.99
-
Original price
$2.99
Availability:
in stock, ready to be shipped
Experience the versatility of the Little Birdie Canvas Panel MDF Board. This package includes five canvas panels, each measuring 4" x 4", featuring a medium grain, 100% cotton canvas with a high-quality 3mm MDF board backing. Double Primed Surface: The 100% cotton canvas panels are double primed with acid-free acrylic gesso, providing a smooth and ready-to-paint surface for your artwork. Ideal for Acrylic and Oil Paints: These canvas panels, specifically designed for use with acrylic and oil paints, allow you to create vibrant and textured artworks. Suitable for All Skill Levels: Whether you're a professional artist or just starting your artistic journey, these canvas panels cater to artists of all skill levels. Durable and Reliable: The 3mm MDF board backing ensures stability and durability, making these canvas panels long-lasting and easy to work with. Convenient Pack: With five 4" x 4" canvas panels included, this package offers multiple surfaces to bring your creative ideas to life.
Delivery time
Items will be dispatched within 1-3 working days.