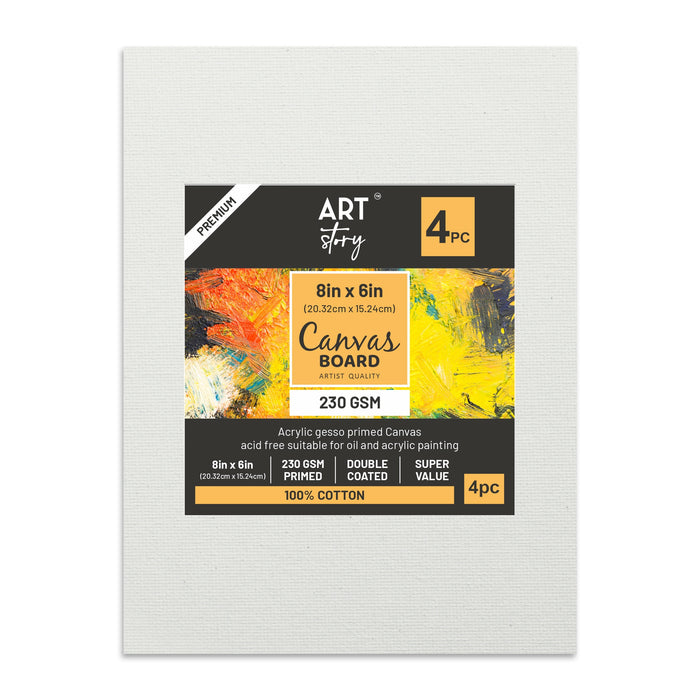 Little Birdie Canvas Board Rectangle 6"X8" 4/Pkg-6"X8"
Original price
$3.99
-
Original price
$3.99
Availability:
in stock, ready to be shipped
Unleash your creativity with the Little Birdie Canvas Board Rectangle. This pack includes four ready-to-use canvas boards, each measuring 6"X8", providing you with a versatile surface for your artistic endeavors, whether you're a student artist, hobbyist, or professional, these canvas boards cater to all levels of expertise. Enhanced Painting Surface: The 6"X8" canvas boards come double coated with acrylic gesso, ensuring a smooth and ready-to-paint surface for an enhanced painting experience. Premium Quality Canvas: Made from 100% cotton with a medium grain texture, these canvas boards hold paints well and allow for expressive brushwork. Versatile Medium Compatibility: The canvas boards are suitable for oil paints and acrylics, making them ideal for a wide range of artistic techniques. Sturdy Construction: With a 230gsm 2mm thick cardboard backing, these canvas boards offer stability and durability. Convenient Pack: This pack contains four rectangle canvases, each measuring 6"X8", providing multiple surfaces to bring your creative ideas to life.
Delivery time
Items will be dispatched within 1-3 working days.