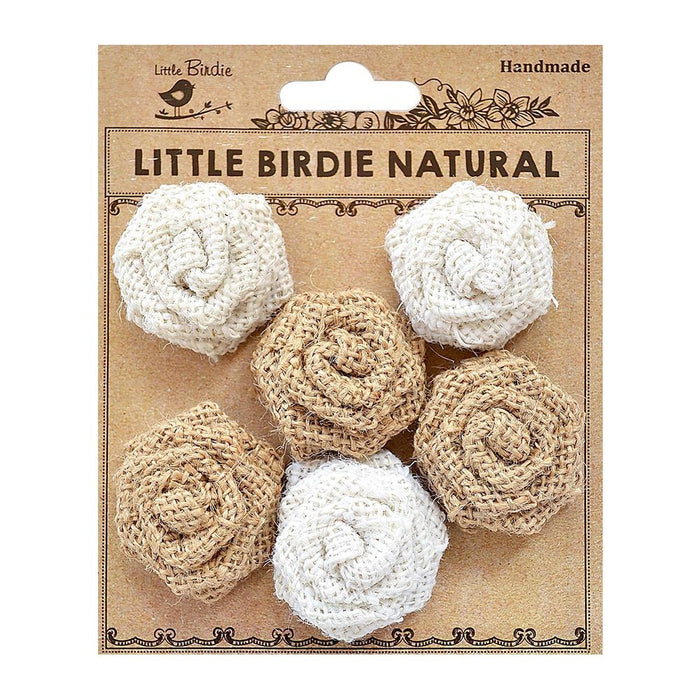 Burlap Mini Roses 6/Pkg Natural & Cream
Original price
$4.99
-
Original price
$4.99
Availability:
in stock, ready to be shipped
Elevate your crafting projects with the Little Birdie Burlap Mini Roses in the enchanting "Natural & Cream" palette. This package contains 6 delicate burlap mini roses that effortlessly infuse a touch of rustic charm into your creations. Key Features: Rustic Elegance: The "Natural & Cream" collection embraces the rustic allure, and these Burlap Mini Roses perfectly capture that essence. Their burlap texture and subtle cream hue bring an understated elegance to your crafts. Textured Delight: Crafted with attention to detail, these mini roses showcase the distinctive texture of burlap. Their petite size and intricate design make them ideal for adding dimension and visual interest to various projects. Versatile Usage: Whether embellishing cards, scrapbooks, home decor, or DIY gifts, these mini roses are versatile adornments that effortlessly enhance your projects with a touch of natural beauty. Crafted with Care: Each mini rose is carefully crafted to uphold Little Birdie's commitment to quality. The combination of burlap and cream tones exemplifies the meticulous craftsmanship that Little Birdie is renowned for, allowing you to add a rustic-chic aesthetic to your creative endeavors.
Delivery time
Items will be dispatched within 1-3 working days.