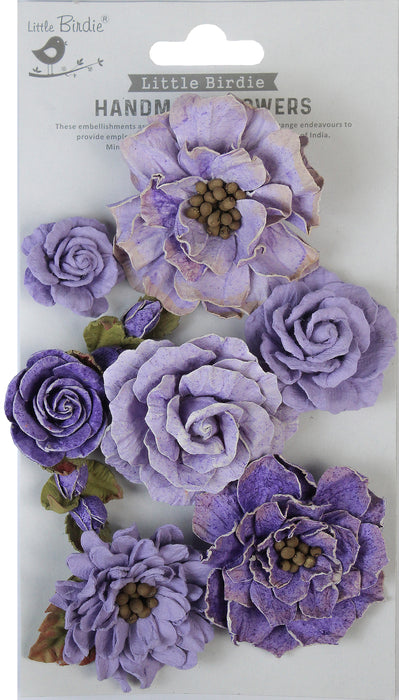 Little Birdie Lolita Paper Flowers 7/Pkg-Lavender Whisper
Original price
$5.99
-
Original price
$5.99
Availability:
in stock, ready to be shipped
Elevate your creative projects with the delicate beauty of Little Birdie's "Lolita" paper flowers, now available in the soothing "Lavender Whisper" palette. These intricately designed blooms bring a touch of serenity to a wide range of artistic endeavors. Product Highlights: Soothing Lavender Palette: The gentle Lavender Whisper tones imbue a sense of calm and tranquility into your crafts, making them perfect for projects that aim to evoke a peaceful ambiance. Versatile Embellishments: Whether you're adorning greeting cards, designing captivating scrapbook layouts, infusing elegance into home decor, or engaging in DIY projects, these paper flowers are versatile accents suitable for various creative applications. Set of Seven: Each package contains seven exquisitely crafted paper flowers, ensuring you have an abundant supply for your artistic endeavors. Intricate Detailing: The delicate detailing on each flower imparts a realistic and refined appearance, adding a touch of sophistication to your crafts. Sturdy Craftsmanship: Created with precision and care, these paper flowers are designed to maintain their delicate shape and color over time, ensuring your creations exude a timeless beauty.
Delivery time
Items will be dispatched within 1-3 working days.