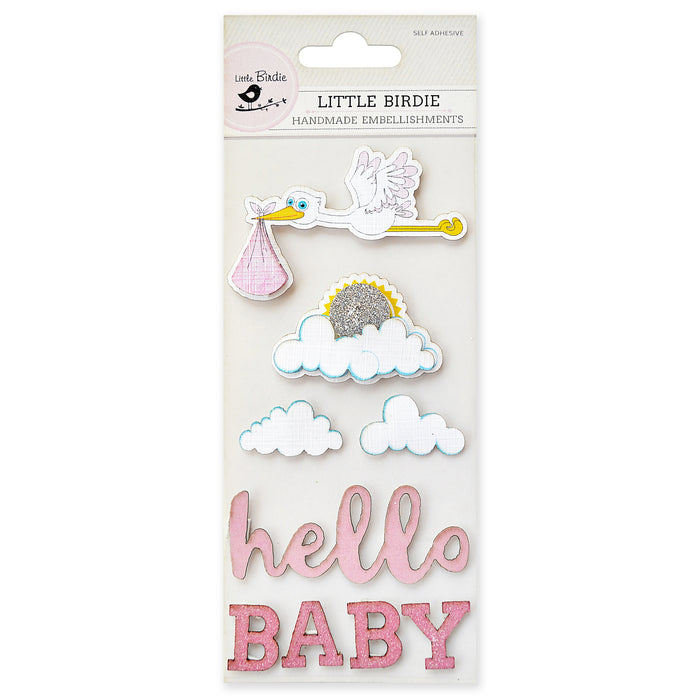 Hello Baby Sticker Embellishment 9/Pkg Pink
Original price
$2.08
-
Original price
$2.08
Availability:
in stock, ready to be shipped
Unlock your creativity with the Little Birdie Hello Baby Sticker Embellishment. Whether you're creating a scrapbook layout, designing cards, or working on home decor projects, these self-adhesive stickers will add a special touch to your crafts. With a wide assortment of sentiments and designs available, you can customize your projects to reflect your unique style. Get inspired and let your creativity shine with Little Birdie Hello Baby Sticker Embellishments in Pink. Versatile Embellishments: These self-adhesive stickers are a quick and easy way to enhance any craft project, adding an attractive and eye-catching look. Easy to Use: Simply peel and stick these embellishments to instantly transform your scrapbook layouts, cards, decor projects, tags, mixed media creations, gift wraps, and more. Creative Possibilities: Let your imagination soar as you incorporate these stickers into various creative projects, exploring their versatility and adding a unique touch to your creations. Abundant Quantity: This pack contains nine stickers, providing you with ample options to adorn multiple projects and explore different design combinations.
Delivery time
Items will be dispatched within 1-3 working days.